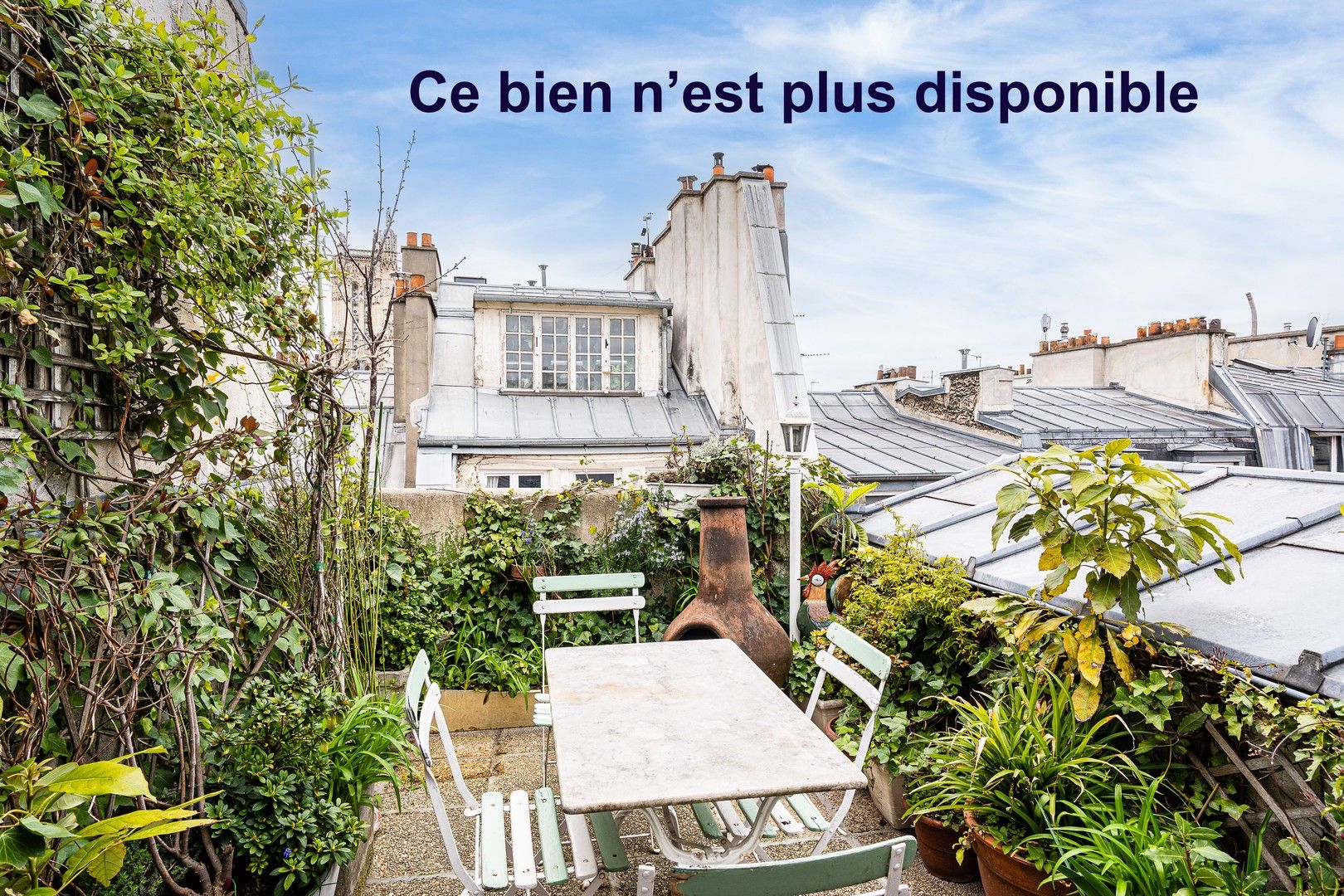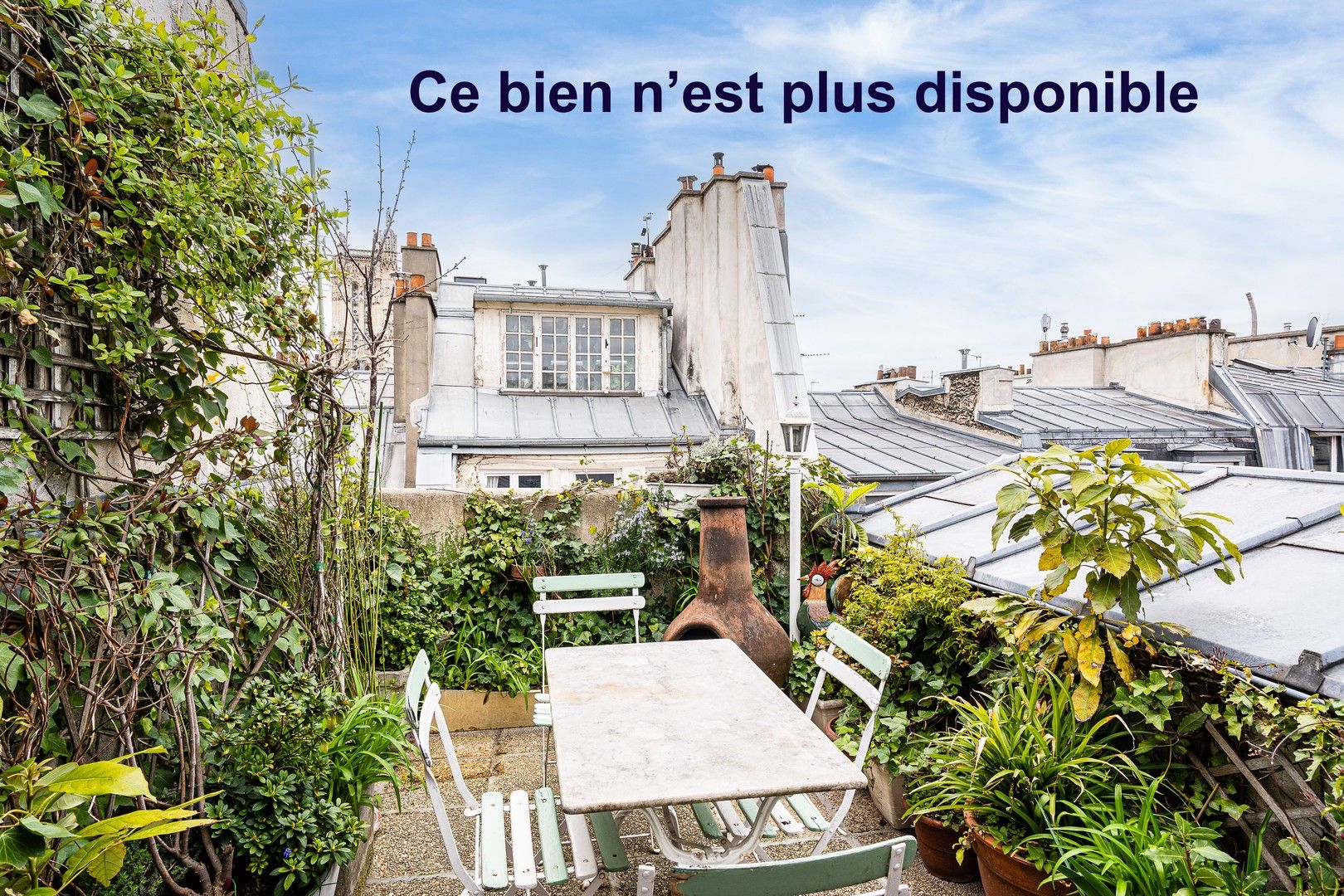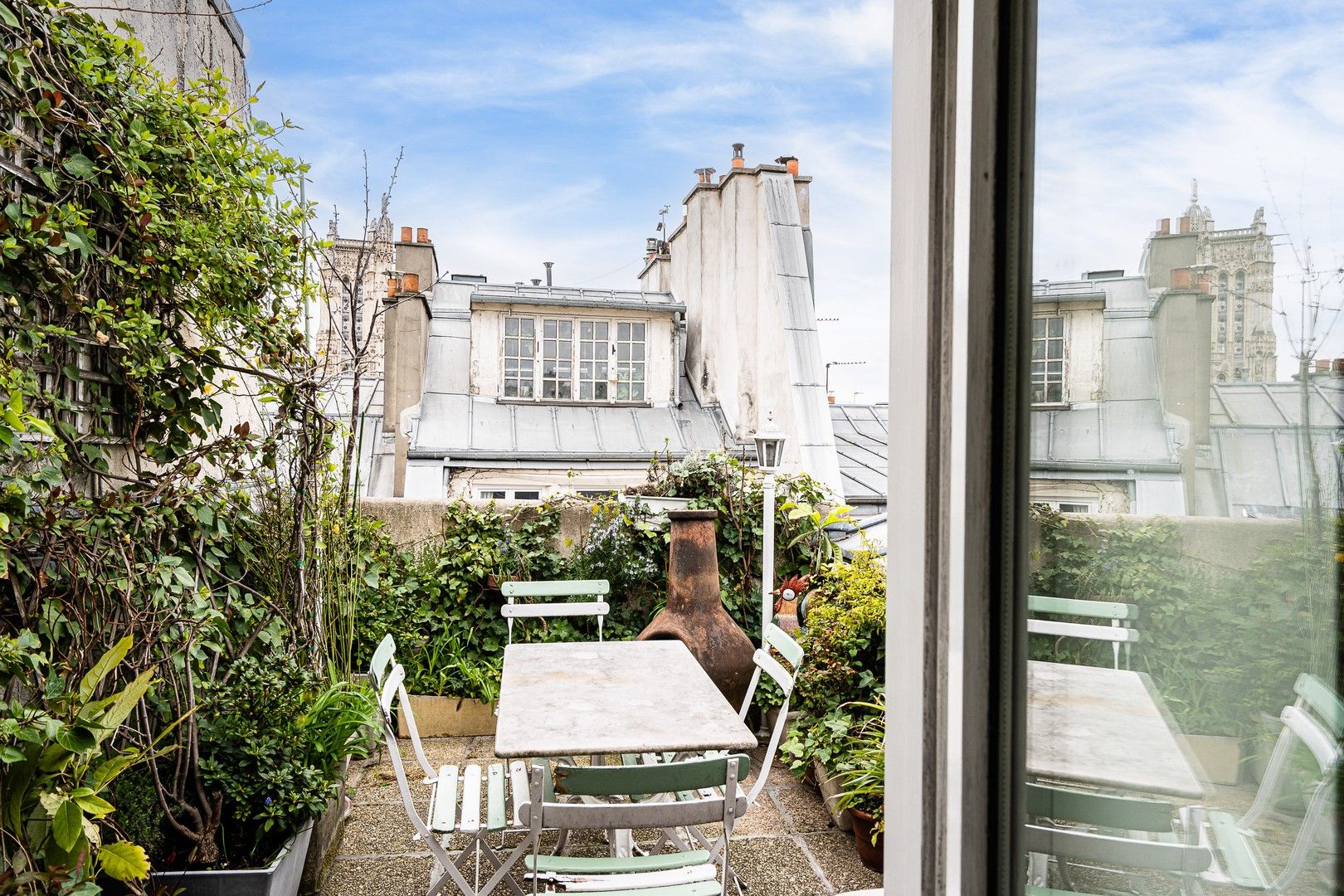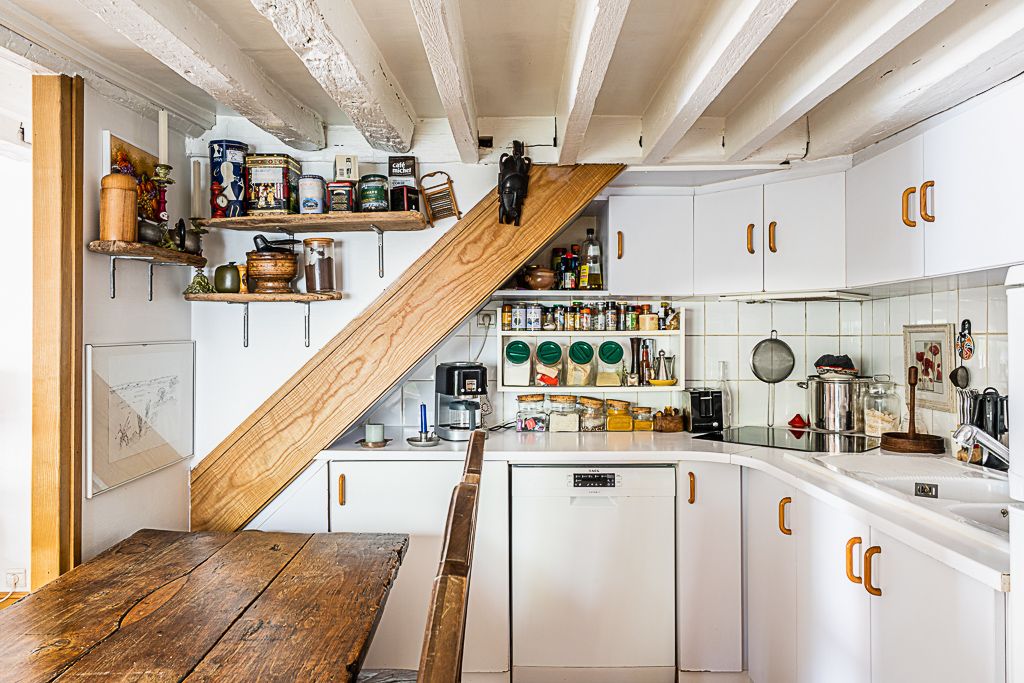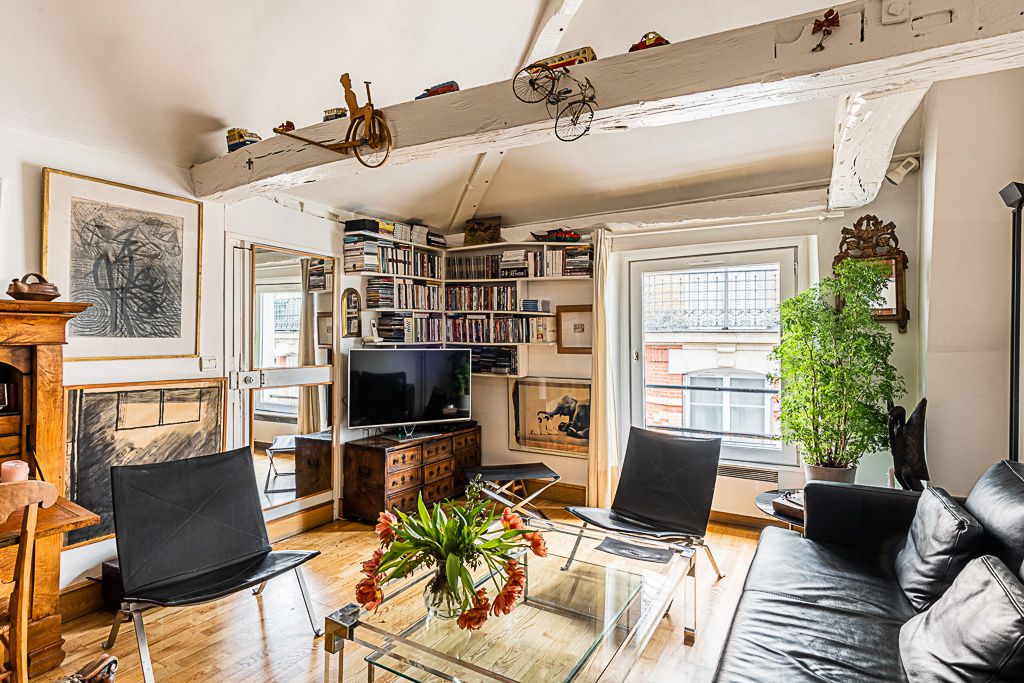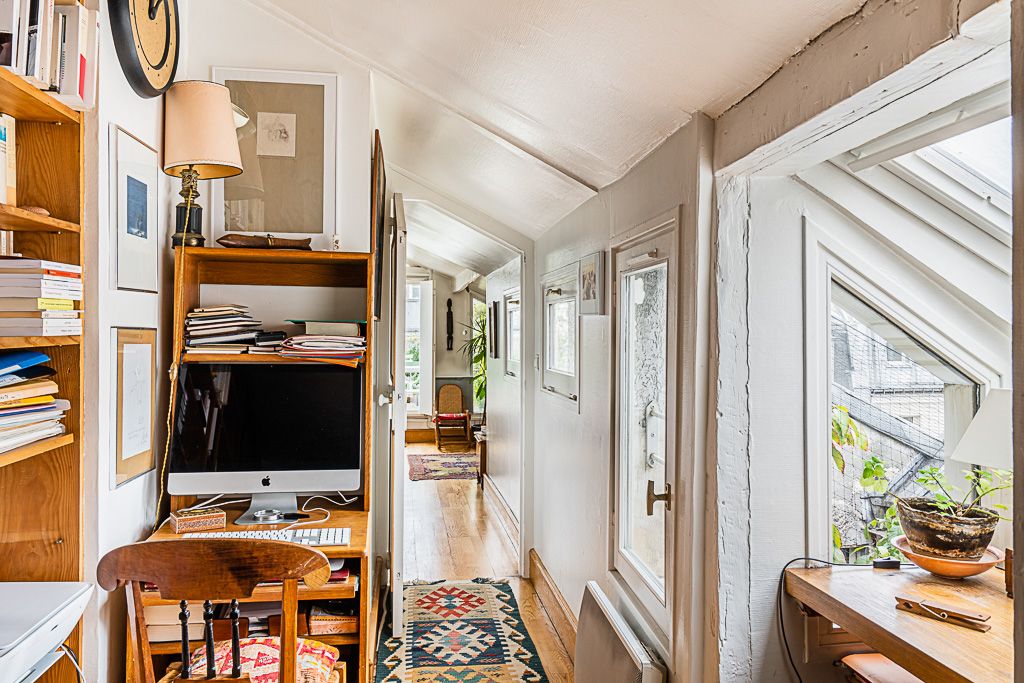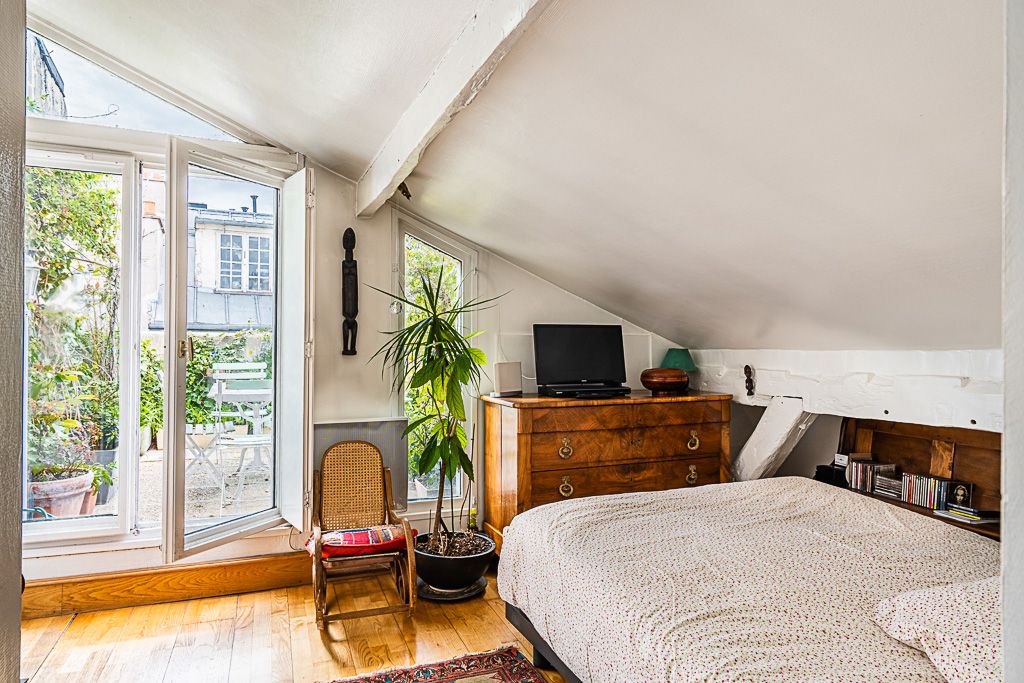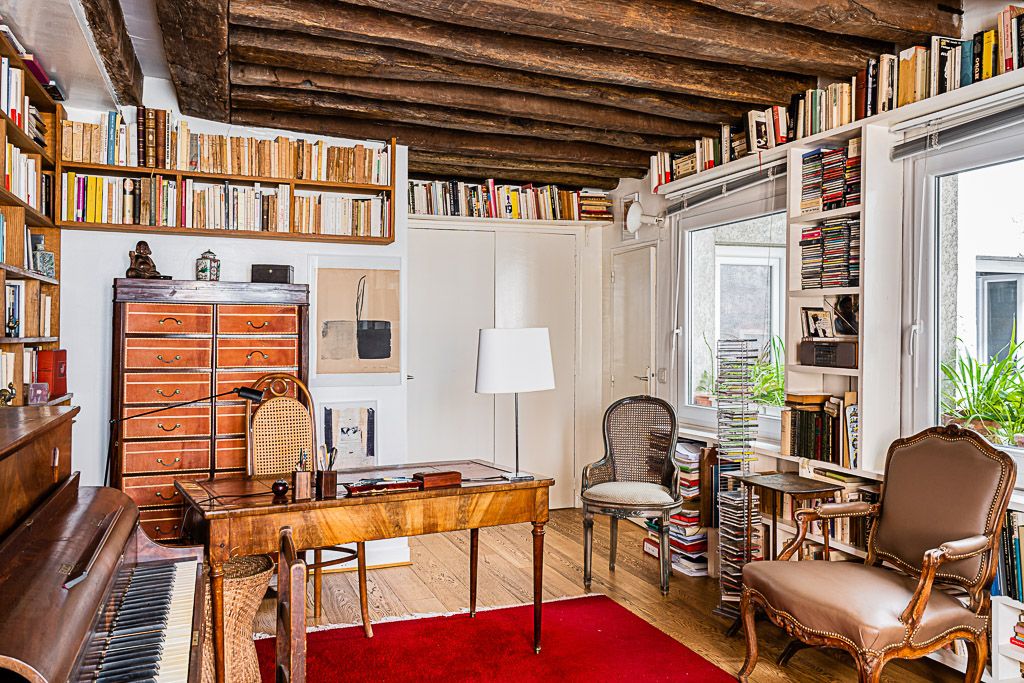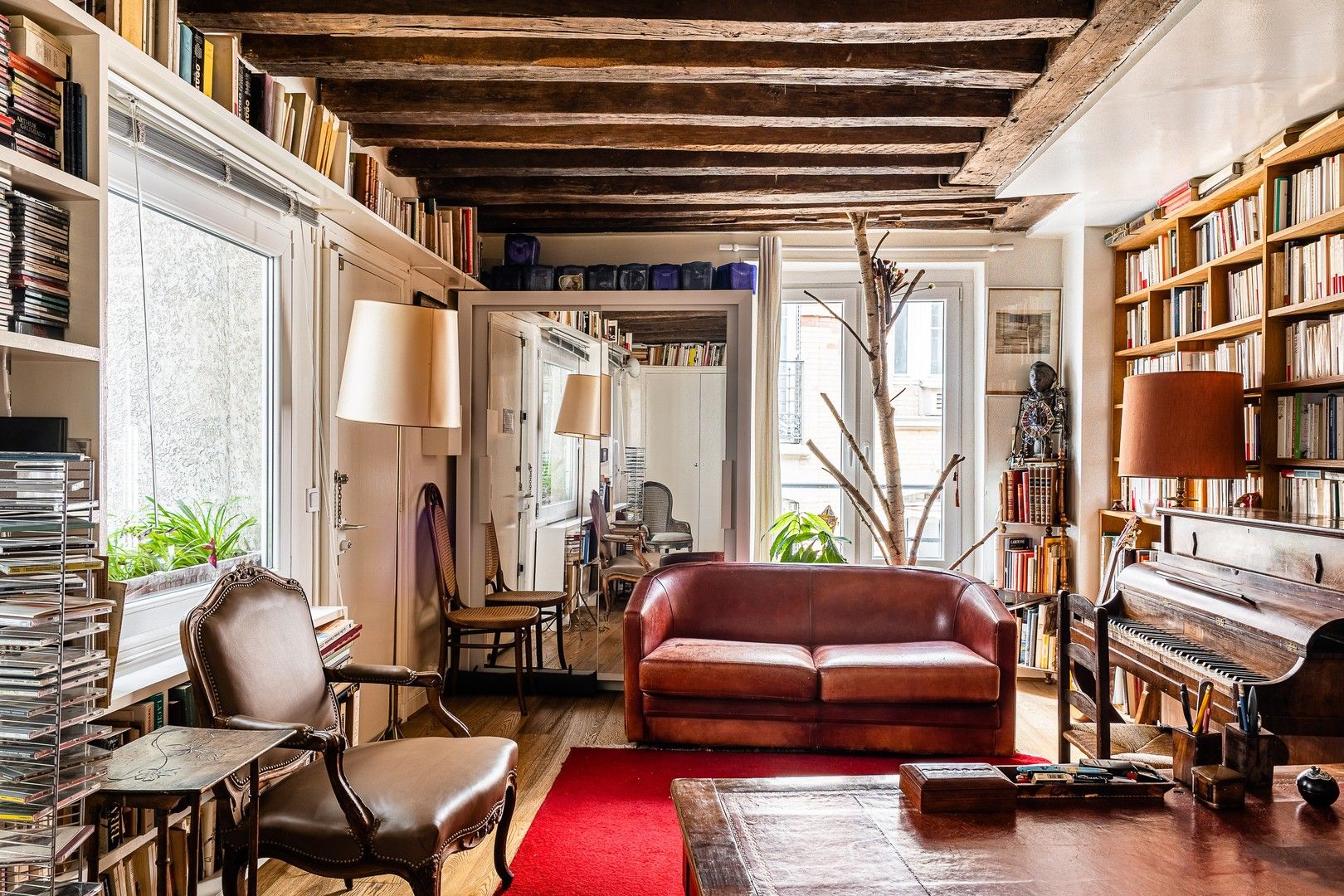 Exclusivity: Triplex with terrace on the top three floors by a staircase (4th.5th and 6th floor) of a late 16th century building. A living room with a kitchen, two bedrooms each with a bathroom. A terrace of 102 sq ft (9.45m²) facing South and West with a nice view of the Tour Saint Jacques and the Paris' roofs. Individual electric heating, double glazing. Visit on request, please contact Maïk Bouchayer +33624361081 mb@maikbouchayer.com Alur Law: Co-ownership including 28 lots, Annual share of the estimated budget of approximately €4,900. 4% fee charged to the buyer: €40,000 - Net selling price €1030,000.00. DPE:G, GES: C. No ongoing proceedings under Articles 29-1 A and 29-1 of Law 65.557 of 10 July 1965 and Article L.615-6 of CCH
In co-ownership : 23 lots
Annual average amount of the share of current expenses : 4,900 €
The syndicate of co-ownership been the object of procedures led on the foundation of articles 29-1 A and 29-1 of the law of July 10th, 1965.
Notes
Location :

Paris

District :

Quincamppoix - Marais

Type of property :

apartment

Number of rooms :

4

Number of bedrooms :

2
Price :

1,070,000 €

Agency fees included

1,030,000 € Agency fees excluded

Agency fees 42,000% tax incl. chargeable to the buyer
Your contact
MAÏK BOUCHAYER
1, rue de Messine - 75008 Paris
Tel : +33 (0)6 24 36 10 81
By pursuing your navigation on this site, you use the use of cookies to the realization of statistics of visits.
Learn more